My attention was drawn to this Bain's research that 60% of companies are reducing their R&D spend this year.
Two ways to look at this for Indian engineering service providers
Market opportunities will decline as the pie is getting smaller
Market opportunities will grow as service providers can help reduce costs for their customers
I am an optimist who believes in the latter.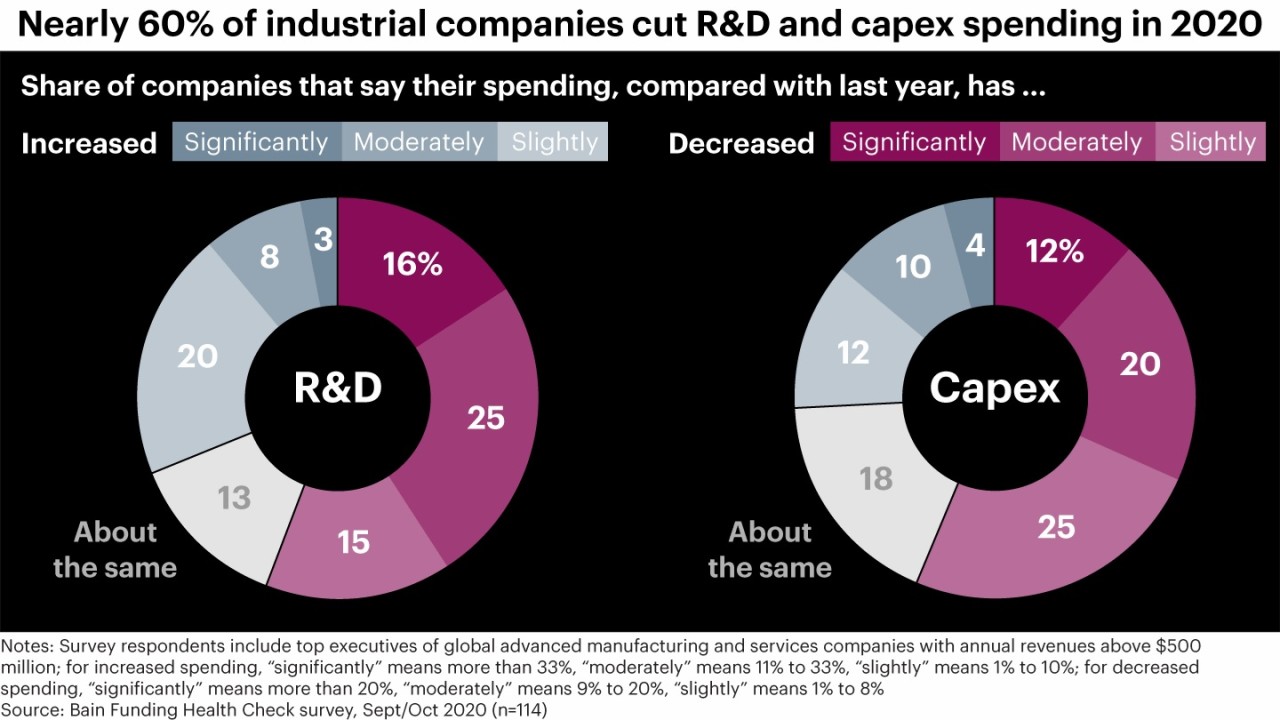 So how can engineering service providers grow the share of their customer wallets in this declining market?
These are eight ways I could think of.
Offer geography arbitrage and reduce the total cost of R&D for customers. Now customers will be more open.
Propose vendor consolidation and pass on price benefits to customers. Now customers may rethink about their approach to their strategic partners.
Develop capabilities faster than customer and competition in a few growing segments: digital, cloud, virtualization, medical, etc. Customers need new capabilities.
Increase cash flow for customers with captive/ GIC monetization. Customers are rethinking about their operation footprints.
Grow revenue streams for customers with product carve-outs. Customers are reevaluating their products and business models.
Incentivize existing key customers to increase the scope of services with you. It's time to show customers though you are offering only a few services to them, you are equally good in many more services also.
Acquire small service providers that serve your key customers and increase your share of your customer's spend. That way, you can increase your mindshare as well as spend share. Also, valuations might be interesting now.
Help customers realize M&A synergies in R&D if they have gone for M&As recently. Most of them are doing M&As and looking for R&D synergies.
Bottom Line: Help customers in restructuring their R&D operations for the new world.
Almost all service providers I know of are trying aggressively on the above strategies. The difference here is in aggressive execution. Can service providers make offers to their customers which customers can't refuse?