Yesterday LTTS declared fantastic results (4.2% QoQ growth, 20% YoY growth, and FY22 revenue guidance is 15-17% growth )
Today LTTS stock is on fire with 18.9% Daily Growth.
LTTS results signal good times ahead for Indian engineering service providers after a challenging FY21. And the impact of positivity generated by LTTS results is seen in the good daily growth of all major Indian pure-play engineering service providers stock today.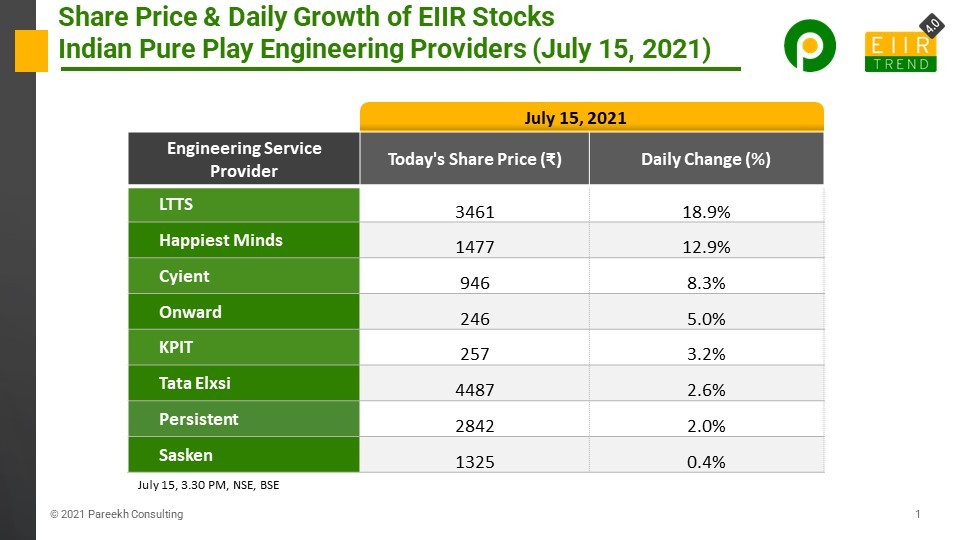 Almost all engineering stocks are at an all-time high, so further growth on these stocks today of this magnitude is commendable. Onwards and upwards Indian engineering services sector!