Is attrition in Indian IT and engineering services easing out? According to Naukri Jobspeak IT Index, it appears so. The decline in hiring activity in the IT sector in two consecutive months of October and November 2021.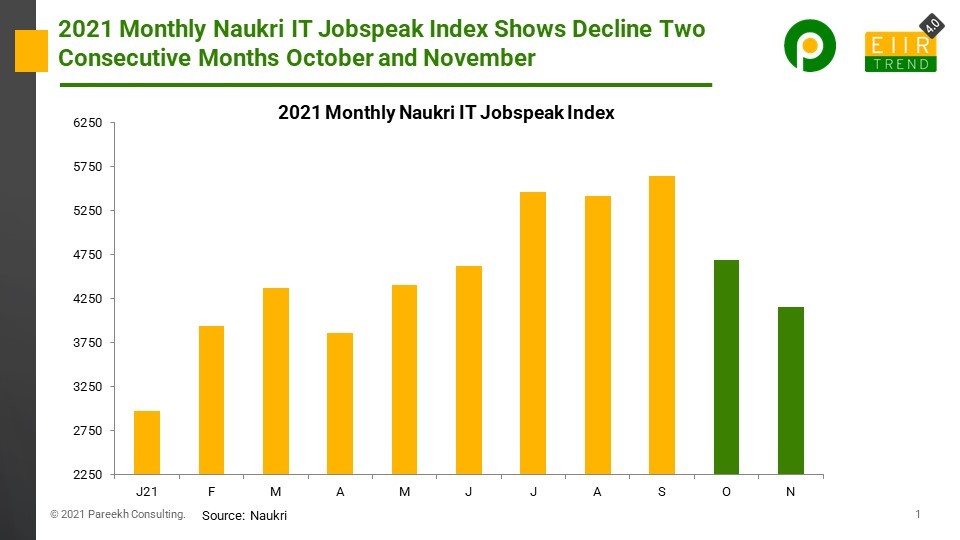 There could be three reasons for this
The retention efforts of IT and engineering service providers are getting some results.
The supply of freshers has eased the situation to some extent.
People who wanted to make move because of salary reasons have already done so in the last few months.
Now the hiring situation looks similar to Q4 FY21 before the second corona wave hit India. We will come to know when Q3 FY22 results are announced next month. I think we might see better figures in attrition across service providers and this is good news for all stakeholders.