I had many calls last week to discuss the impact of coronavirus on the Indian IT and engineering service industry. Here are my quick thoughts
The direct impact is very little. It is a blessing in disguise as the Indian IT and engineering industry didn't work too much with Chinese customers. (Less than 1% direct revenue)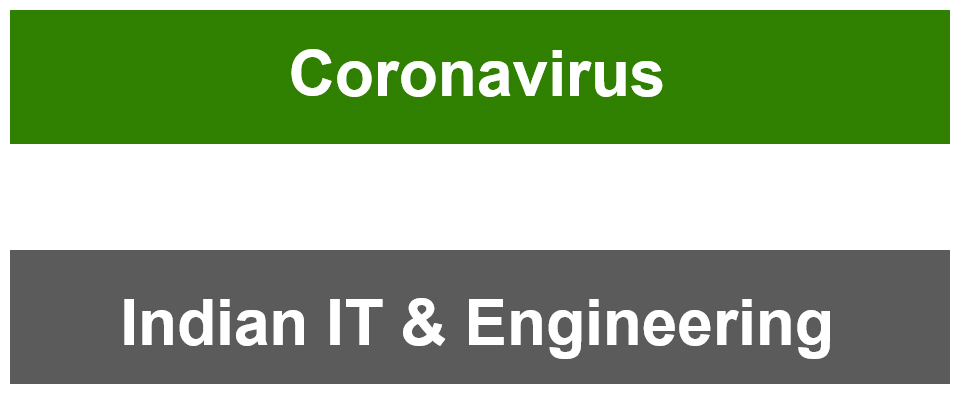 Impact on clients and industry
Negative impact on automotive, hi-tech, chemicals, travel & logistics, and retail. Wuhan's biggest industry is automotive.
Positive impact on healthcare and medical device industry
The negative impact on demand and supply
Demand decline in airlines, hotels, tourism, logistics globally, including China. Demand declined in retail, automotive, hi-tech locally in China
Supply decline in automotive, semiconductor, chemicals due to the decline in production in Chinese factories and parts shortage world over.

So it creates uncertainty and puts pressure on cash and expenditure. The impact on client and industry is in sales and new deals.
The slow conversion of order to sales. Some existing projects might slow down
Slow pipeline to deal conversion The decision making on new discretionary spending will slow down. The impact will be on pipeline deal conversion. Travel restrictions both from customer and service providers and cancellation of many industry events such as MWC will further contribute to slow decision making.

Which service providers can see the impact?
All tier-1 service providers TCS, Infosys, HCL, Wipro, and Tech Mahindra have exposure to the verticals discussed
Mid-tiers which have significant exposure to these verticals are KPIT, Tata Elxsi, Tata Technologies, LTTS, Mindtree, NIIT, WNS, Sasken

Having exposure doesn't mean that all their customers and prospects are at risk, but they need to be careful. We will get clarity in the next earning calls in April.
The situation is changing every day. Today there is some positive news on a substantial decline in new cases in China but also negative news on the exponential rise in new cases in South Korea, Italy, and Iran. The worry is South Korea is a big automotive and hi-tech cluster, and Italy is also a big automotive cluster, further aggravating the challenge in the industry. Needless to say, we need to be watchful.