What is Industry 4.0?
I define Industry 4.0 as the use of smart technologies to provide a step change in productivity, efficiency, experience, flexibility across the value chain of design, manufacturing, supply chain and services.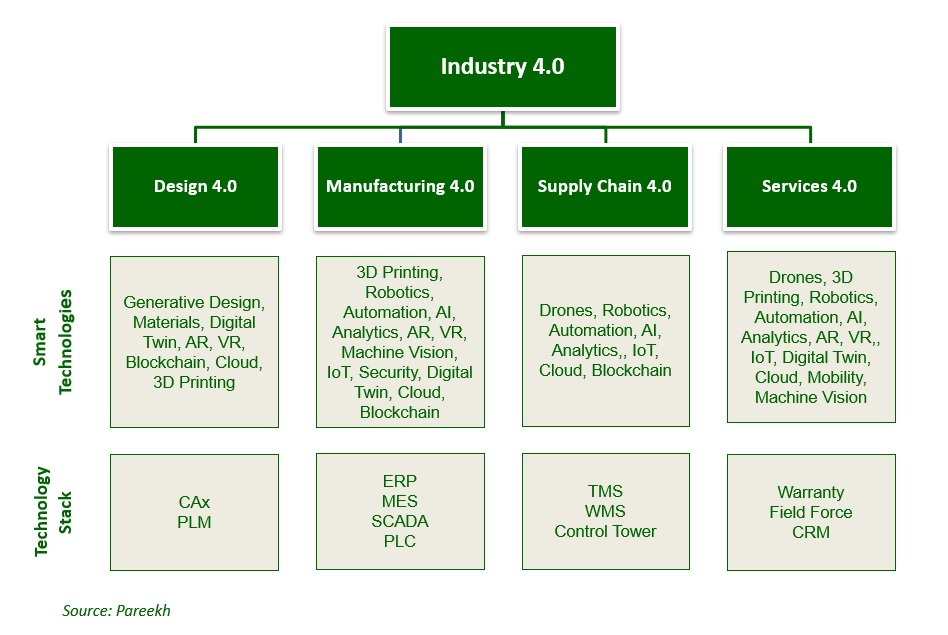 Smart technologies will keep on evolving based on new R&D and will work on the stack of core technologies already in use. Different smart technologies apply to the different activities of the value chain.
How to create value with Industry 4.0?
Value is created in Industry 4.0 when technology is industrialized and integrated with processes and businesses across the value chain. The key is to start small with proof of concept (PoC) of use cases and work towards full projects and industrialization across the enterprise. In parallel, work with alignment and re-imagination of processes and business model transformation.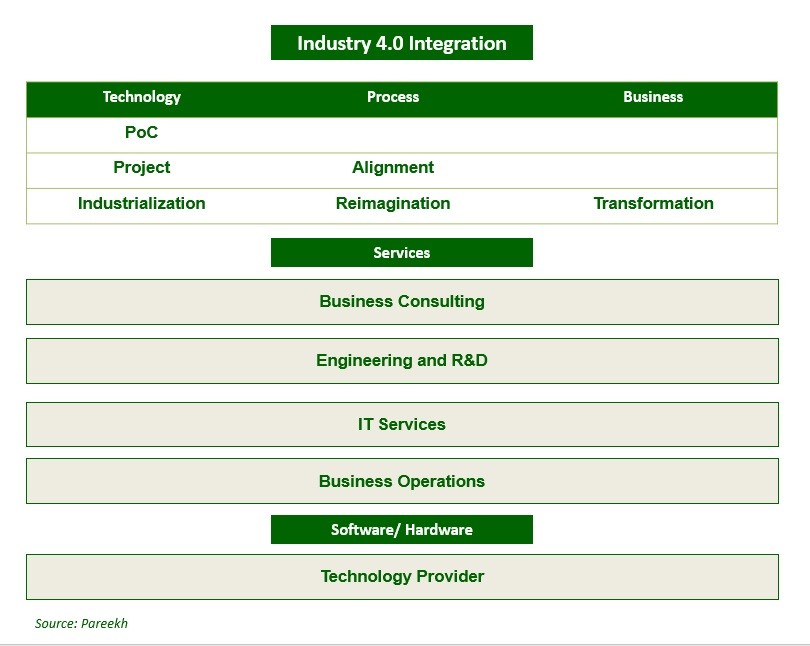 Value is created across planning, R&D, IT and operations either by enterprise in-house teams or a combination of consulting firms, engineering R&D firms, IT firms, business operation firms and technology providers.
Bottom line: Defining Industry 4.0 holistically is the first step, but it is the most crucial step as it sets the direction of a long Industry 4.0 journey.